from Point & Shoot similar to the scenes now found on Private Show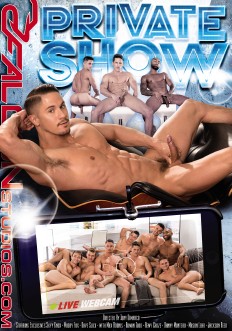 Trevor Knight is also caught on camera out and about filming the wondrous and quirky city sites when he finds Cameron Foster shooting some hoops. Trevor is so turned-on with the handsome hunk and his exquisitely muscled body that he invites him back to the apartment for a special photo shoot. Cameron is either naive or just playing it dumb as he agrees to all of Trevor's demands and before long he's buck naked with his delicious bubble butt in the air, serving his ass to the horny photographer for lunch. Trevor wastes no time making the most of his good fortune as he greedily rims then fucks the golden boy's hole. Riding Trevor's cock, Cameron bounces up and down, moaning loudly and yanking his own love muscle until he finally busts his nut. Then he lays back and lets Trevor cream all over him with his milky load.
Download links are below the video.